Social Media Packages
Social Media Packages
With the even higher levels of importance being placed on Social Media and a the ability to connect and engage directly to potential clients a professional managed Social Media Campaign is a must!
• Social Media Usage Exceeds Search Engine Usage • Target, Connect and Engage with potential clients • Place your message directly to a potential clients mobile device • Extremely low cost of lead acquisition
Our Social Media campaigns are based around your own business needs and requirements and can be tailored to your exacting needs.
Social Media Products
Twitter Set-up Twitter Management Facebook Business Page Set-up Facebook Business Page Management Enhanced Social Media Imagery
Twitter Set-up
To produce and set-up your Twitter account, Twitter name, Twitter Bio, Twitter Image, Privacy settings, Notification settings for Messages Activity and Updates, Time Zone, Location, Website URL, Provide Widget Integration code, styling your Twitter page with Image / logo and colours, Connect to 100+ UK based businesses already on Twitter.
Monthly Tweet Management Packages
You are able to order a number of Tweets that can be tailored and timed to your exact needs, Tweet packages last for three months. When you order your package we will need to gather some information from you in order for us to understand what you would like to Tweet about and when. From this information we will provide you with a plan detailing what will be tweeted and when so you can approve it prior to implementation.
30 Tweets 60 Tweets 90 Tweets 120 Tweets
Tweets can include 'mentions' and '#' tags to ensure the maximum exposure is made for every tweet. Tweet packages expire after 3 months. All Tweets have a maximum of 140 characters including spaces all URL links will use short code technology and can have tracking reports if required at an extra charge. You can also enhance your Tweets with marketing imagery ask for details.
In the event you wish to stop using our service at any time the account control will be passed to you upon request as long as your account is fully up to date!
Facebook Business Page
To produce and set-up your Facebook business page, Set industry sector, Address and Location, Profile information, Contact information, Country and Age restrictions if any, Set your Facebook profile as an administrator
Invite 100+ Business users to 'like' your new business page.
Boost your Facebook page 'likes'
We will invite Business users to like your Business Page increasing popularity and awareness of your Facebook page. This service brings other businesses and individuals to your page directly and once they have 'liked' it they will automaticly get your posts.
200 Invites 500 Invites 1,000 Invites
Guaranteed UK Business 'Likes' of your Facebook Page
This involves us setting up a solution that will bring in a high number of Facebook business likes to your page, this solution usually takes between 4 – 6 weeks.
Minimum 200 Page 'Likes' £ 250 Minimum 500 Page 'Likes' £ 500 Minimum 1000 Page 'Likes' £ 750
Please note all Social Media pages and profiles once set-up are yours for you to take and use as you wish obviously within the relevant Social Media's terms of use.
Please complete the form below to inquire about our Social Media Products and Services, if you can complete as much information as possible this will allow us to respond more efficiently.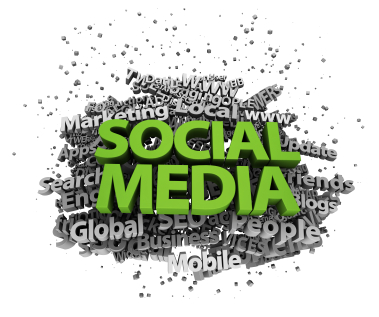 Social Media Packages
Social Media Packages for business that want to take advantage of the ability to connect with so many potential customers for a short outlay.